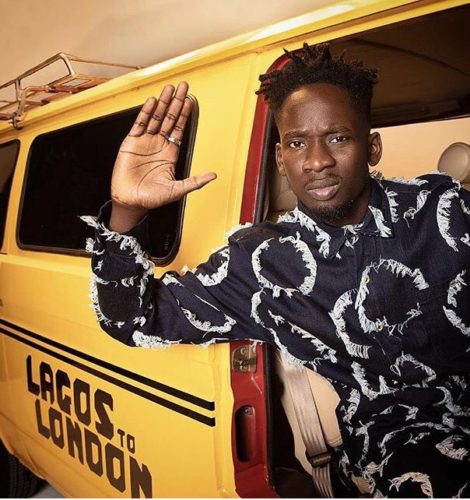 Nigerian singer Mr. Eazi gives reasons why he does not consider his LP's albums but mixtapes.
The 'Surrender' singer, made the distinction while speaking with the CableNG. He said he would keep releasing mixtapes until he is sure the world is paying attention to his music.
"For me, I feel like when I drop my album, the whole world has to be listening. We have about 61 countries listening to my music but I feel the whole world has to be listening properly when I drop my album and I really need to find my sound.
"From the last project Accra to Lagos, if you have been following me, you would see that my music has been changing. And on this project, Lagos to London, I am mixing London influences with Naija influences and the next mixtape would be London to somewhere else till I find that sound.
"Besides I want to make music that is valid for the whole world and the whole world needs to be listening when I drop my album, so till then, it would be mixtapes."
The Banku Music boss, said he does call any particular home and also described himself as a nomad.
"Home is where I am at the time," he said.
"My family is here in Nigeria. So, the first point of home would be here, particularly in Ogun state, not even Lagos state. But I think I am a nomad, you don't have a particular home, but you have where you love the most and you keep moving."
Still speaking with the CableNG, Mr Eazi tried to explain his genre of music which he calls Banku Music.
"It's like fusion music. So for instance on this project, you can hear me doing a song that is almost reggae. So I have mixed my Afropop or Afrobeats with reggae and it's not pure reggae anymore. That's the essence of Banku music, just mixing influences."